Boris Johnson is heading into a confrontation with the new president of the European Commission in a post-Brexit trade conflict.
The prime minister meets Ursula von der Leyen on Downing Street in her first face-to-face conversations since she succeeded Jean-Claude Juncker.
Johnson will tell the new head of the Commission that the United Kingdom wants a swift post-Brexit trade agreement with the EU, free of the rules imposed by Brussels.
Image:
Boris Johnson met von der Leyen at a summit in October
Negotiations coincide with the government's Brexit legislation, the EU Withdrawal Agreement Bill, continuing its swift passage through Commons this week.
In the first of the three days of the bill committee stage, the new majority of the 80 government deputies caused all opposition amendments to be strongly defeated.
After the UK leaves the EU on January 31, the prime minister faces a race against time as he tries to negotiate a trade deal before the end of this year.

Image:
Von der Leyen succeeds Claude Juncker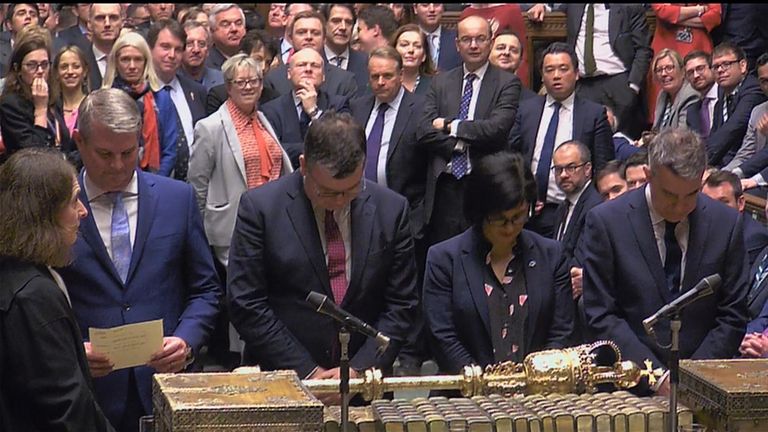 Current MPs approve withdrawal agreement
Johnson has vowed not to extend Brexit's so-called "transition period" beyond December 31, a promise his critics doubt he can fulfill.
The clash on Downing Street follows Prime Minister 2020's first questions, in which Brexiteer Tory lawmakers are likely to urge him to take a hard line with Brussels.
And this comes after Mrs von der Leyen gives a speech at the London School of Economics about the European Union's hopes for a close relationship with the UK after Brexit.
:: Listen to All Out Politics on Apple Podcasts, Google podcasts, Spotify, Spreaker
According to paragraph 10, in the Downing Street negotiations, the prime minister is expected to emphasize the importance of reaching a "confident and positive future relationship by the end of December 2020".
"He must tell President Von Der Leyen that after waiting more than three years to complete Brexit, British and EU citizens are rightly hoping that negotiations for an ambitious free trade agreement (TLC) will be concluded in time. "said number 10.
"There will be no extension of the implementation period, which will end in December 2020, as set out in the Political Declaration. The Withdrawal Bill enshrines this in UK law.
"The prime minister will probably emphasize that the upcoming negotiations will be based on an ambitious FTA, not alignment."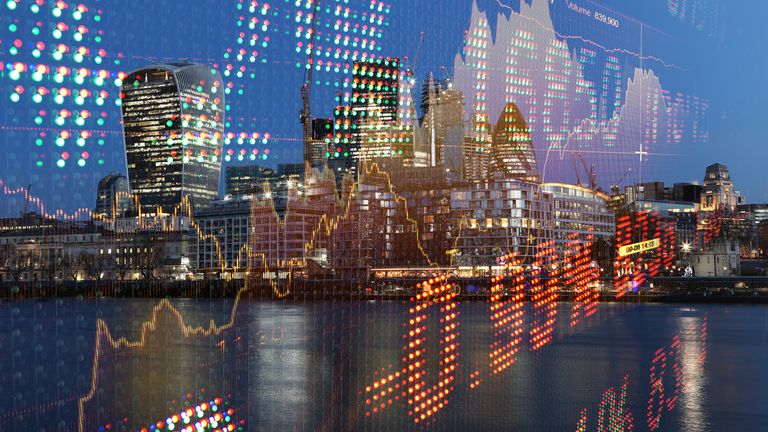 PM Brexit Calendar & # 39; very ambitious & # 39; – City
Downing Street also announced that Brexit Secretary Stephen Barclay and EU Brexit negotiator Michel Barnier will attend part of the meeting between Johnson and Mrs. Von der Leyen.
Speaking to Sky News before the talks, Barclay said the prime minister's meeting with von der Leyen is "introductory" and that there is a "shared intention" on both sides to strike a trade deal in time.