Sometimes the House of Commons acts as if the policy ends at its doorstep.
Watching dozens of conservative lawmakers, mostly (though not exclusively) stand up on Thursday, with all the pomp of self-congratulation, to praise the prime minister for "breaking the impasse" was a spectacle.
In fact, an EU source went beyond my assessment, they said it was "insane".
Image:
Johnson's proposals are less than ideal for the EU – but considerably worse than they could be under Corbyn's rule.
For the truth is that the only deadlock that was (no doubt) broken is among the conservative parliamentarians themselves.
The choice of language of these same parliamentarians, instead, denounced the game.
They continued to refer to the prime minister's "deal".
But of course no agreement has been reached. An agreement must contain more than one party. The only agreement reached was on Downing Street and perhaps at best with the DUP.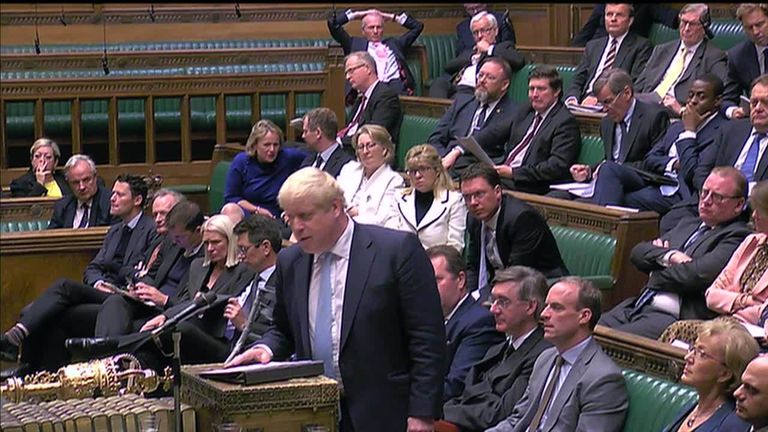 PM faces a struggle to secure support for proposals
Instead, what the prime minister proposed are, well, proposals. They seem to have taken all the Conservative MPs and the DUP with them.
What Boris Johnson does not have is the agreement, or anything approaching the agreement, of the European Union.
It is possible that if the EU agreed with the Prime Minister's ideas on Friday, there would be enough support for a deal to be approved in the House of Commons.
It would unite much of the Conservative party, including the arch of the Euroceptic European Research Group of Members (though not all), the expelled Remnant Conservatives, the DUP and, with a good wind, a considerable number of Labor MPs.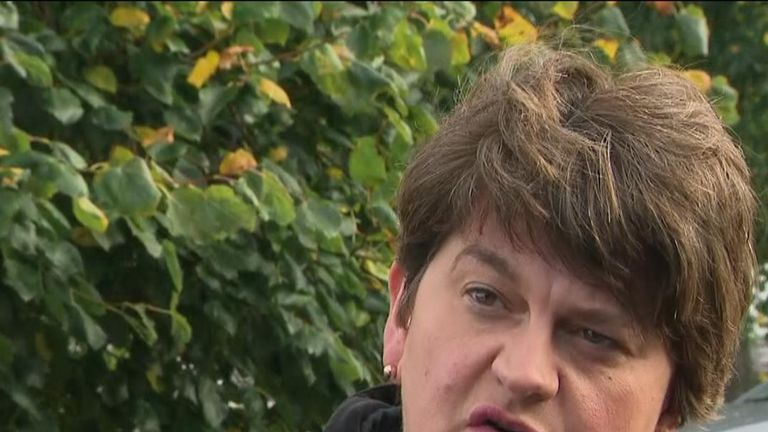 Image:
The only agreement reached was on Downing Street and perhaps at best with the DUP
Many, including some opposition lawmakers such as Frank Field, have urged the prime minister to vote now on his proposals to show how Commons can be united.
While there may be some symbolic power in such a vote, Commons may also vote to bring the Eiffel Tower to London – as pleasant as it is, it will not happen.
As an EU source told me, MP proposals are "a million miles away" from being acceptable.
In this sense, the Prime Minister's proposals are very similar to the Brady Amendment, that was the idea that came to Commons on January 29, where most lawmakers said they would theoretically support Theresa May's withdrawal deal, minus the dreaded one. support.
It was discussed nonstop and changed the European Union one inch.
It was a phantom vow, a vow, to quote Lady Hale wrong, null, without effect, and without effect.
Any vote on Boris Johnson's "deal" without the other party's agreement needed to do so would be equally meaningless. It's like a couple agreeing that they would like a free mortgage. We'd all like to, but that doesn't mean the bank will agree.
So what are the chances of a Brussels deal? Limited.
The Irish government is extremely skeptical and the power cannot be given to the DUP (because, contrary to what many MPs seem to think, other countries also have politics).
And once the effective DUP blockade of new agreements is diluted (almost certainly a Brussels obligation), the DUP votes will decrease. One source told me that even adjustments would result in their total withdrawal.
And any DUP exodus will trigger a new flight of Eurosceptic MPs.
Their retreat will mean that any prospect of significant labor support (already overwritten in the last 24 hours) will also disappear, as they will see no reason to sacrifice their careers for a doomed venture. This is a venture built on sand.
And therefore, forget the hype of the last 24 hours; forget the goodness of conservative banks.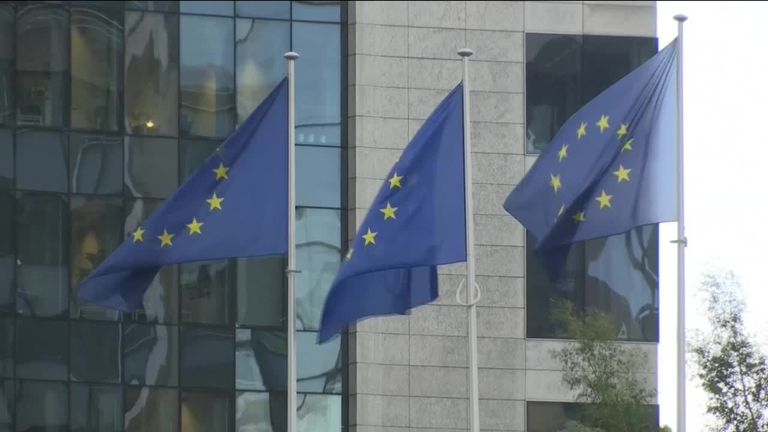 The Irish Prime Minister says Johnson's proposals on the border with Ireland "are insufficient in many ways"
Today it was a sad illustration of the insularity of Westminster's so welcoming and coveted world, drunk on the hype of its theoretical sovereignty, under the weight of its history, unable to fully internalize that its writings extend not as far as it once did.
In fact, after the enthusiasm of the last 24 hours, we have not made much progress; indeed, progress is undoubtedly so illusory that it may slow us down.
There are some ways in which we are not completely trapped.
The first is that Boris Johnson is likely in the long run to be in a better position than Theresa May to run his party.
Not especially because of the strength of his ideas, but because there is no one else to articulate in his place.
Unlike May, there is no king over water for Johnson.
He's ERG's last chance – if they can't reach their goals with him, then they can't with anyone.
Had Johnson proposed the exact same May deal, or his Damas plan, they would still have failed, but probably a little less than they did under his administration.
He only has more money, more money with the party and therefore political capital to spend. In the long run, this can only be an advantage to make a deal if he wants one.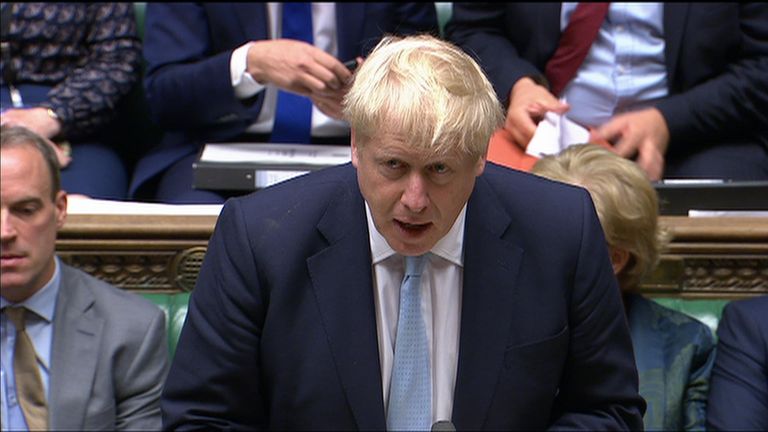 European Parliament raises & # 39; serious concerns & # 39; with Prime Minister Brexit's plan
The second is that the EU wants a deal, but crucially, probably not yet.
They will not agree to something so drastically different than they agreed (now 12 months ago with Theresa May) in just over 10 days.
These are the outlines of a future relationship that can last years, if not decades.
They want more time – and they think they can.
They don't think there is a way around Benn's Law for the PM, so one way or another, an extension is certain, with an election soon after.
Johnson's proposals are, by the way you look, below the ideal for the EU and worse than they had secured in May (and considerably worse than they could have in the Corbyn government, the only other likely alternative).
There is every incentive for them to sit, wait and wait for the time.
It is possible that after an election, in which Boris Johnson is returned by a majority, when all other options are exhausted, they will feel compelled to return to Johnson's proposals, but there is too much clear EU blue water to pass under the bridge. before that.
Therefore, the Johnson plan is, like any Commons theoretical vote, for now, a mere parlor game.
We ended the week with just two questions of fundamental importance, the same questions that loomed over us at the beginning: Will Boris Johnson accept that he should extend and, if he does, who the electorate's credit and who will they blame?